The centre aims to promote and facilitate contemporary art practice within a theoretical framework.

Workshops :
Group (maximum 20 students) and individual residential activities duration 7 - 10 days.

Residencies :
Interested artists are expected to submit a proposal, for residencies of 1 to 3 months. (Extended periods are possible in special circumstances to realise a project.).

Exposition :
Draw International's studios will be open to the public at strategic times and opportunity given, where relevant, for gallery exposition.

Conference/Seminar :
A forum for collaboration with partner professional organisations, universities and international speakers, in relation to overall programme.

Events:
1 and 2 day actions designed to promote art and cultural diversity.


The centre offers studio, research/documentation and gallery space for residencies, taught courses, and special projects. Residencies can be self directed and can be tailored to your particular needs with an eye to exhibition/exposition and publication.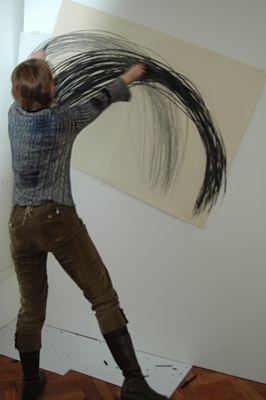 Artist in Residence Programme (AiR)

The AiR programme aims to support artists in their professional practice/research and encourage creative exchange.

DRAW welcomes applications from artists of all countries and all disciplines
(drawing, painting, sculpture, architecture, ceramics, photography, printmaking, design, multimedia, video, installation as well as writers) for residencies of 1 to 3 months. (Extended periods are possible in special circumstances to realise a project.)

Artists are selected on the quality of their residency proposal, it's relevance to DRAW's philosophy and environment and evidence of previous artistic work.
The residency programme runs throughout the year. We will be happy to provide documentation to support applications for funding a residency programme.

The centre organises events (exhibitions, open workshops and seminars/presentations to promote it's activities and share creative experience and opportunities within the public domain.

See AiR page >>


Enquiries

We deal with every enquiry individually. Please contact us for detailed information concerning : application procedure, accommodation, studio/facilities and fees.

For any enquiries, please don't hesitate to contact us >>